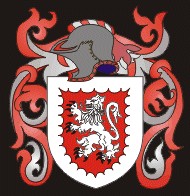 Gray's of Maghera.

c. 1770 -

John Gray

c. 1770 -

Maghera NI

Registered as a Flax grower in 1796

John Gray

Farmer

-

Ballyginney

Maghera NI

William Gray

Farmer

- 1881

Ballyginney / Ballylucas

Maghera NI

Forename:  William   Surname:  Gray   

Date Of Death:  26/02/1881   

Date Of Grant:  22/12/1883   

Effects:  Effects £10 2s.   

Registry:  Belfast   

Full Abstract:

The Will (with two Codicils) of William Gray late of Ballyginney County Down Farmer deceased who died 26 February 1881 at Ballylucas in said County was proved at Belfast by John Gray of Ballyginney Farmer one of the Executors. 

Robert Gray

-

Murlough Upper

Maghera NI