Robert Wigglesworth

1805 -1882

Blackburn

Lancashire (Eng)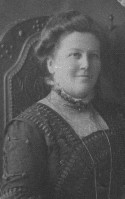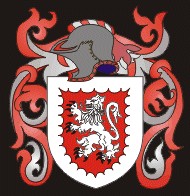 Grace Wigglesworth Tree.  - 1930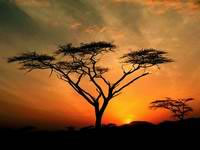 William Wigglesworth

1837 - 1863

Manchester

Lancashire (Eng)

Anne Tetlow

1838 - 1898

Manchseter, Lancashire, (Eng)

Grace Wigglesworth

1864 - 1930

Halifax

Yorkshire

England


Sarah

Pullman

1801 -

Yorkshire

England

Thomas Wigglesworth

1756 - 1828

Yorkshire

England

Grace Buck

-

Yorkshire

England

William Wigglesworth

1713 - 1788

Padside Hall, ThornthwaiteYorkshire

England

Susanna Gill

1730 -

Yorkshire

England

Robert Wigglesworth

1678 - 1712

Padside Hall, ThornthwaiteYorkshire

England

Eleanor Inman

1680 - 1764

Yorkshire

England

William Wigglesworth

1650 - 1712

Padside Hall, ThornthwaiteYorkshire

England

Katheren Reynard

1660 -

Yorkshire

England

William Wigglesworth

1574 - 1650

Conistone-in-Craven Yorkshire

England

Elizabeth

1580 - 1619

Hampsthwaite, Yorkshire

England

Robert Wigglesworth

1608 - 1703

Padside Hall, ThornthwaiteYorkshire

England

Robert Wigglesworth

1540 - 1612

Conistone-in-Craven Yorkshire

England

Margaret Lambert

1545 - 1587

Hampsthwaite, Yorkshire

England

Richard Wigglesworth

1520 - 1587

Conistone-in-Craven Yorkshire

England

Agnes

1525 - 1587

Hampsthwaite, Yorkshire

England

Christopher Wigglesworth

1500 - 1545

Conistone-in-Craven Yorkshire

England

William Wigglesworth

1450 - 1517

Gargrave, Yorkshire

England

John Wigglesworth

1420 - 1453

Long Preston, Yorkshire

England

William Wigglesworth

1380 - 1432

Yorkshire

England

John Wigglesworth

1360 - 1401

Yorkshire

England

John de Wigglesworth

1320 - 1340

Yorkshire

England

John de Wigglesworth

1320 - 1340

Yorkshire

England

Alienor de Wigglesworth

1320 - 

Yorkshire

England

William de Wigglesworth

1300 -

England

Alienor de Wigglesworth

1320 - 

England

Adam de Wigglesworth

1344 -

England

Adam de Wigglesworth

1280 -

England

William de Wigglesworth

1239 -

England

William de Arches

1200 - 1239

England

Herbert de Arches

1170 -

England

Ingoliena of Coniston

1175 - 

William Vicompte d'Arques

1030 -

Thomas Wigglesworth

1831 -

Farmer Norwood

X Elizabeth Bramley 1832- 1855

X Ellen Bramley

1834 - 1860

George Wigglesworth

1834 -

This is the last will and testament of me Robert Wigglesworth of Thruscross in the Parish of Fewston in the West Riding of the County of York Farmer First I order and direct all my funeral and testamentary expences and all other expences attending this my will to be fulld and satisfied out of my personal property I give and bequeath to and unto Elizabeth Jackson of Otley wife of William Jackson the sum of twenty five pounds  I give and bequeath unto Sarah Bennet the wife of Edward Bennet of Otley the sum of ywenty five pounds both of which legacies to be due and payable at the expiration of twelve months after my decease

chargeable on my personal property as regards my household furniture I have disposed of them to my son James Wigglesworth and it is now in his possession all the rest residue and remainder of my personal property whatsoever farming stock crops ready money and all other personal property I give and bequeath the same unto my son James Wigglesworth and my daughter Grace Wigglesworth in equal shares and proportions  I give devise and bequeath unto my son James Wigglesworth and my daughter Grace Wigglesworth upon special trust to the use of this my will all that my real estate of copyhold land and buildings situate at ruscross according to the nature and tenour thereof and according to my right title and interest in the same on my own account and as the surviving trustee under the will of my late father homas Wigglesworth as soon as may be convenient after my decease to sell sign convey and pose of the same either by auction or provate treaty as may then appear for the best and the said purchaser or purchasers shall not be accountable for to see to the appllication of the said purchase money nor to be answerable for the misapplication thereof but the receipts of the said James Wigglesworth and Grace Wigglesworth shall be a good and sufficient release and discharge for the same and in the first place to pay all charges and expences of such sale and conveyance and the rest and residue of the said purchase money to devide into five equal parts or shares and to pay one fifth part or share to and unto my son George Wigglesworth one other fifth part to pay to my Grandson William Wigglesworth one other

fifth part to pay to the children of my late son William Wigglesworth namely Grace Elizabeth Wigglesworth James Henry Wigglesworth and Susannah Wigglesworth in equal shares and proportions and one othe fofth part to the said James Wigglesworth and the remaining fifth part to the said Grace Wigglesworth and I hereby nominate constitute and appooint my said

son James Wigglesworth and my said daughter Grace Wigglesworth joint executor and executrix of this my will declaring this to be my last will and testament in witness whereof I have hereto set my (hand) this fifteenth day of October one thousand eight hundred and eighty one Signed Robert Wigglesworth Witnesses John Moorhouse, Metcalfe Steel

Proved at Wakefield the fourteenth day of October 1882 by the oaths of James Wigglesworth the son and Grace Wigglesworth Spinster the daughter the executors to whom administration was granted The testator Robert Wigglesworth was late of Thruscross in the parish of Fewston and County of York, Farmer and died the 29th day of April 1882 at Thruscross aforesaid 1097..15..6 gross value, 1079..15..6 net value

Marriage 3rd November 1828

Susannah Wigglesworth

1872 -

Leeds

Yorkshire

England

James Henry Wigglesworth

1868 -

Manchester

Lancashire

England

At St. Saviours, Thornthwaite church we can find:

"In memory of Thomas WIGGLESWORTH, Yeoman, late of Thruscross who departed this life June 8, 1828; aged 71 years. AKED of Bramley Head who died February 10th 1838 aged 58 years."

William Wigglesworth

-

Bland Hill

Administration of Thomas Wigglesworth Will::

On the thirteenth day of January 1882, Letters of administration of the personal estate of Thomas Wigglesworth, late of Bland Hill, Clifton with Norwood , in the parish of Fewston , in the County of York, farmer, deceased, who died on the first day of October 1881 at land HIll aforesaid, a widower, and intestate were granted by Her Majesty's High Court of Justice in the District Registry attached to the Probate Division thereof at Wakefield to William Wigglesworth of Bland Hill aforesaid Farmer, the natural and lawful and only Child and only next of kin of the said deceased, he having been first sworn duly to administer.

Sureties William Jackson, of Cross Green , Otley in the said County, Joiner and Builder, and Edward Bennet of Borough Gate, Otley, aforesaid, Painter

Effects £556..19..0p gross value, £541..19..0p net, no leaseholds

This is the last Will and Testament of me William Wigglesworth b 1713 of Padside Hall in the Parish of Hampthwaite and County of York Yeoman as follows ::

I give and devise all my Lands, Buildings and Herediments with their and every of their Appurtenancies situate within the Township of Thruscross or elsewhere unto my Son Thomas Wigglesworth and my Son Robert Wigglesworth their several and respective Heirs and Assigns for ever as Tenants in common and not as Joint Tenants, Subject nevertheless to and I do hereby charge all the same Premises with the payment of all my Just debts - I give and bequeath all my godds and chattles ready money and securities for money and all other my Personal Estate and Effects whatsoever unto my said Son Thomas Wigglesworth and my said Son Robert Wigglesworth their several and respective executors, Administrators and

Assigns equally share and share alike Subject likewise to the payment of my just debts and Funeral Expences, Lastly I do hereby make constitute and appoint  my said Son Thomas Wigglesworth and my said Son Robert Wigglesworth Joint Executors of this my last Will and Testament and I do hereby revoke all former Wills by me heretofore made, In Witness whereof I the said Testator William Wigglesworth have to this my last Will and Testament set my Hand and Seal this fiteenth day of July in the year of our Lord One thousand Seven hundred and Eighty Eight The mark and seal of William Wigglesworth

Witnesses

Wm.Snows, John Whitley, Elizabeth Whitley

Robert Wigglesworth

-

Yorkshire

England

Entry in parish record "This child was born before time"

Padside lies close to the boundaries of three parishes (Thornthwaite, Fewston and Pateley Bridge) and over the following years the family spread into all three parishes..

Robert was paying tax on two hearths at Thruscross and this is probably Padside (Thornthwaite and Padside are not separately listed), however, there is another entry of Robert W paying tax on one hearth at Dacre.  Either Robert owned two houses or there is another Robert.  I suspect that both houses were owned by the same Robert (who died aged 95 in 1703)

The will of John Wigglesworth left "moneys to the children of my brother William (to persuade him to be an executor)"  and 3 children other nieces and nephews left 3s 3d each but may have been left more because of being an executor - say 5s means 2 children.

William (born 1574 at Conistone in Craven) had died by 1672 and his son Robert had inherited Padside Hall and would assessed there for the Hearth Tax.

Will of Richard Wigglesworth  b abt 1520 (Borthwick Inst.  Prob. Reg. 23, f588v)

In the name of God Amen the seavententh day of September Anno D(omi)ni a thousand five hundred and eyghtie seaven Anno Regin Elizabeth dei gr(ati)a angliae franciae et hiberniae regina, fidei defensoris etc. I Richard Wigglesworth of Conystone w(i)thin the countie of Yorke yoman, sicke in bodie but in good and p(er)fect remembrance laud and prayse be to the almightie do make this my p(re)sent testament containing therein my last in manner and forme following.  First I bequeth my soule to god my maker, redeemer and saviour and my bodie to be buried in the chapell of Conystone in a place where my friends shall think yt most convenient. That done I give, graunt and bequieth the full state and proper use of my whole landes tenements and goodes to Agnes my wyfe during her naturall lyfe duringe all which terme of lyfe I will that Thomas my sonne shall dwell and abyde with her with the commodities of all of the said landes and goodes to the best of his poure and after the life of the said gnes I give graunt and bequieth to Robert Wigglesworth my sonne and to his heirs for ever the moitie or half of that tenement of eighte shillings Rent called the Tente Up in the towne, with th'appurtenances, tenements and commodities thereof in houses and profyttes of the same half tenement as yt shall be at the disease of the said Agnes be it in the laithe conspent or in the field howsoever and the other moitie or halfe of the said tenement together with the hole tenement six shillings rent belonging to my new dwelling house in Conystone the dwelling house with th'appurtenancies and commodities in my will app(er)teyninge to the same I give graunt and bequieth to Thomas my sonne and his heirs for ever.  But yf the said Thomas dye without sonne of his bodie lawfullie begotten then living then after the disease of hym and Mabell his wyfe my will is that the said Rent of six shillings and the moytie or halfe tenement of eight shillings rent before bequiehed to the said Thomas shall discend and remayne to the sonne of Robert Lightfoote called John and his heirs for ever.  The said John payinge to everie daughter of the said Thomas lawfullie begotten and then living six pounds thirteen shillings and fourpence.  Lastlie I give to the use of the chappell of Conystone two shillings and to the usage 2/- Also I give to Thomas my sonne my best blew cott (coat?) and I give to John Parsone my best gray cott  and to Thomas Ibbotson my next cott .  The rest of my goodes, my small funeral discharged I give to Agnes my wyfe whom  I make my sole executrix to perform this my will. These present being Henrie Constantyne, Robte. Raythwell, Roberte Marton and Thomas Settle.et duodecimo die mensis decembris Anno Domini millessimo quinquigessimo oct...septimo  decano de

Reyner de Knoll (Reginald) probably between 1290 and 1300 married Beatrice de Arches who brought the manors of Wigglesworth and Starbottom into her husbands family to add to the land it seemingly already held there. Peter de Arches had been at Arnford in the first third of the 12th century, Arnford is opposite the town of Wigglesworth. The Arches of Arnford and Wigglesworth remained powerful and influential, of high social standing, many attaining knightly rank.

The de Arches family at Wigglesworth Hall had a coat of arms consisting of three silver arches on a red shield. In 1812 these arms were held by a family called Wigglesworth.

There was a Gilbert de Arches who was captured and in disgrace about 1189. And this is why the style "de Arches" was dropped in favour of "de Wigglesworth" by a later William.

The hamlet of Wigglesworth on the river Ribble near Settle is recorded in Domesday book as "Winchelesuuorde". The 'd' here is the letter called 'thorn' (not used any more) and sounded 'th'. The loss of the n and the conversion from c or k to 'g' in such words which would give Wigelsworth, is found quite commonly. Use of spellings as resembling today's name are found as early as the twelfth century.

Under the monks during the reign of Edward II (1307-27) the occupiers of Wiglesworth Hall were the de Arches who seem occasionally to have used the style "de Wigglesworth", for example Adam and John de Wigglesworth the Lords of the village. The Wigglesworths (initially one 'g') used the Arms of the de Arches, namely three Saxon Arches.

Warning ! - I understand from some other Wigglesworth researchers that some of the earlier characters noted are somewhat questionable.  I've left them on here for now while I try and recall the source.  If anyone can shed any additional light on this I would be most grateful to hear from them.  Thanks Doug